So You Want to Own a Baseball Team?!?
The Independence Baseball League offers affordable family fun with a side of high-level baseball
WELCOME TO THE INDEPENDENCE LEAGUE BASEBALL ASSOCIATION
The Great Plains will be flourishing with baseball in 2023 as Independence League Baseball hosts their summer collegiate baseball scene. 
The league is comprised of seven members – Badlands Big Sticks (Dickinson, ND), Canyon County Spuds (Caldwell, ID), Fremont Moo (Fremont, NE), Gem City Bison (Laramie, WY), Hastings Sodbusters (Hastings, NE), Oahe Zap (Pierre, SD), & Spearfish Sasquatch (Spearfish, SD). Additionally, the Nebraska Prospects (Omaha, NE) will join the league as an unaffiliated, travel only team to help balance the schedule for the 2023 season.
These teams are dedicated to their respective communities and vow to work cooperatively, aiming to provide the very best experience for fans, players, coaches and staffs. Each organization will be operated professionally and with integrity, promising to keep the fan and player experience at the top of mind all day, every day.
Independence League Baseball is actively recruiting and vetting additional teams, venues and operators for the 2023 season and beyond. Announcements on these and more will be shared as commitments are finalized.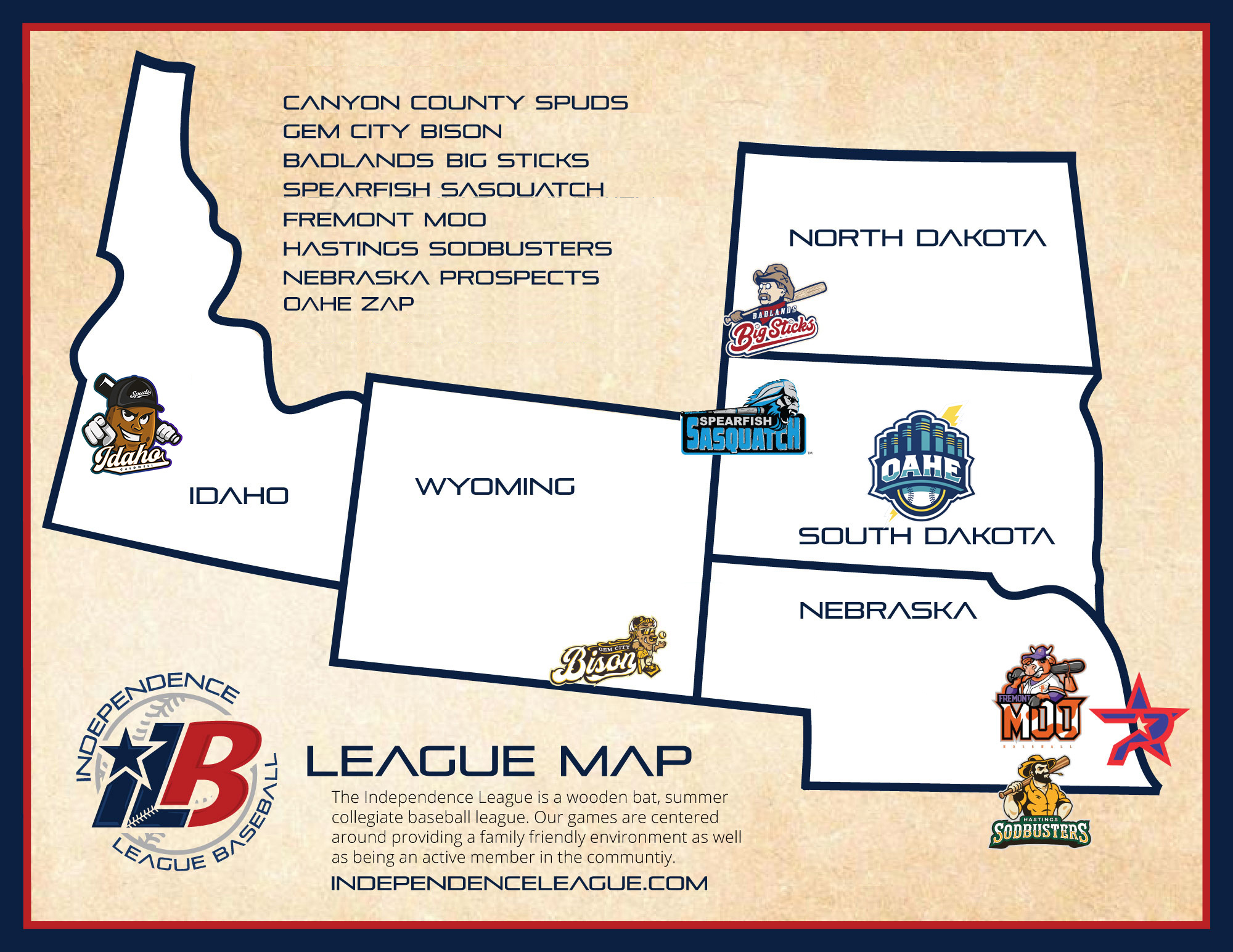 Meet the Teams
Independence League Baseball  span the Great Plains. Learn more about the 8 teams competing in 2023 below!